Armstrong Williams, host of the nationally syndicated Armstrong Williams Show
On 9/20/22 at 4: 45 PM EDT
The following is a gently modified records of remarks made by Armstrong Williams throughout a Newsweek episode of The Debate about Queen Elizabeth II and monarchies. You can listen to the podcast here:
No one ought to overlook the history of the monarchy and manifest destiny; individuals passed away in pillages, and artifacts and precious jewelry were taken. And you ought to always remember the fact about that.
But I believe often it is actually the monarchy versus the Queen. The Queen concerned power in the '50 s, after the accumulation of manifest destiny. It was starting to sort of dissipate, and starting to tear itself down. Yes, undoubtedly, she might do more. … she was serving. Therefore I believe individuals comprehend that.
In the UK it is drilled down in you that the hierarchy is the important things is the greatest; the Queen, the royal household, that is it. That is the greatest type of regard.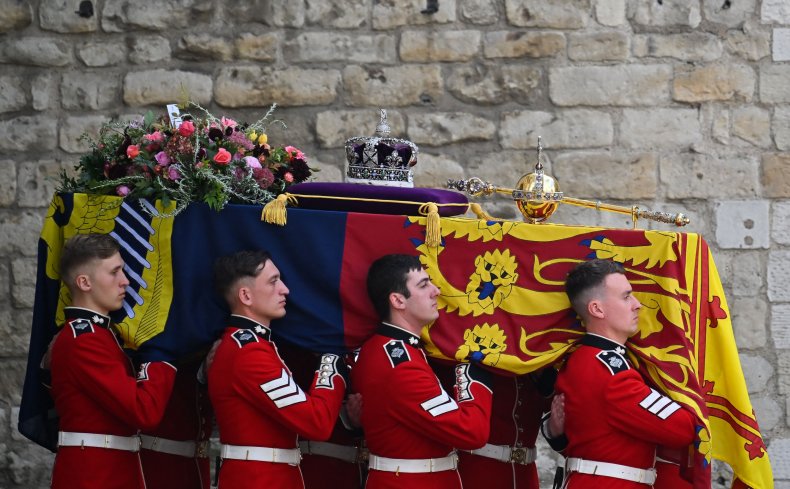 London First Battalion Grenadier Guards bring the casket of Queen Elizabeth II out of Westminster Abbey after a state funeral service on September19 Substantial crowds, consisting of roughly 500 world leaders, collected to commemorate Britain's longest-serving king and see the royal procession escort her coffin through the streets. The Queen's last resting location remains in King George VI Memorial Chapel at Windsor Castle together with her late other half, Prince Philip. Marco Bertorello/AFP/Getty
So in some cases you were torn in between the mom figure that you've seen all your life, and the figure that was that simply pillaging and tearing your nations in parts of the Caribbean apart. I believe individuals are able to separate the 2, the monarchy versus the Queen. I believe individuals have respect for the Queen. They do not always have respect for the monarchy and what it represents. I believe they're able to separate the queen from that.
Armstrong Williams is host of the Armstrong Williams Show on WJLA in Washington DC
The views revealed in this short article are the author's own.