Kristen Meinzer, Royal Report Podcast Co-host
On 9/20/22 at 4: 37 PM EDT
The following is a gently modified records of remarks made by Kristen Meinzer throughout a Newsweek episode of The Debate about Queen Elizabeth II and monarchies. You can listen to the podcast here:
If you remain in a position like the Queen or in a governmental position, I believe that it's constantly alright to discuss these things. I do not believe it needs to be off restricts [when somebody has actually passed away] They are selecting to be in this prominent public function that impacts culture that impacts policy in a lot of cases. They're selecting to be in this public function. And yes, the Queen selected. She might have stepped down. She didn't need to be queen; any king has the option to step away, as we understand Edward did.
Remember, the Queen was never ever expected to be queen. It was just due to the fact that her uncle Edward stepped down that she was ever put in line; she was the kid of the extra.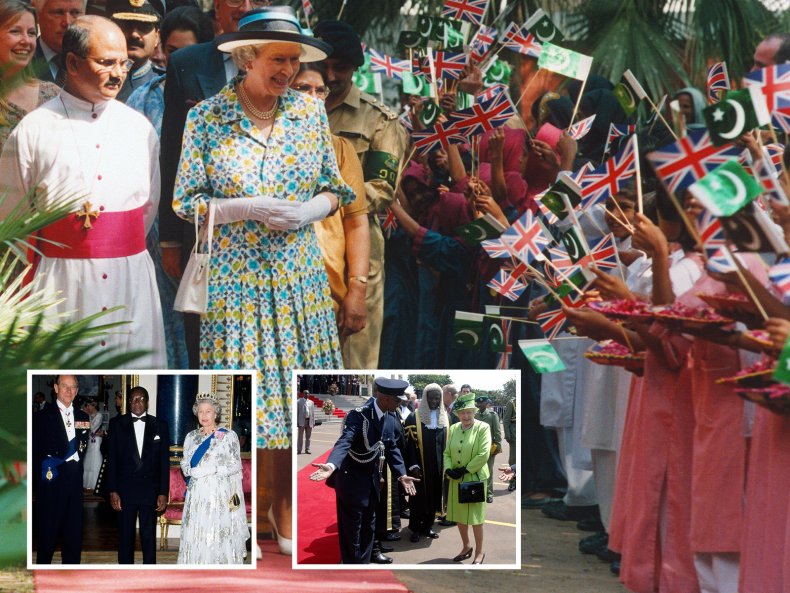 In this mix image, Queen Elizabeth II is welcomed by school women waving flags as she goes to a school in Lahore, Pakistan, 1997, president Robert Mugabe (Left Inset) of Zimbabwe is welcomed by Queen Elizabeth ll and Prince Phillip the Duke of Edinburgh, 1994 and Queen Elizabeth visualized in Uganda (Right Inset),2007 Getty
So kings have an option. They do not need to be emperors. They can step far from that. When you pick to be an emperor, when you pick to be a political leader, you are likewise picking to be open to public analysis. And I do not believe that we need to wait a specific quantity of time for when it's considerate or not considerate to discuss what disobediences they've devoted, and what they've done right or incorrect. I believe it's completely great at any point. That belongs to that task.
Kristen Meinzer is the co-host of The Royal Report Podcast at Newsweek.
The views revealed in this post are the author's own.