Political News
Guns and Tasers: is it hard to confuse the two, and has it happened before?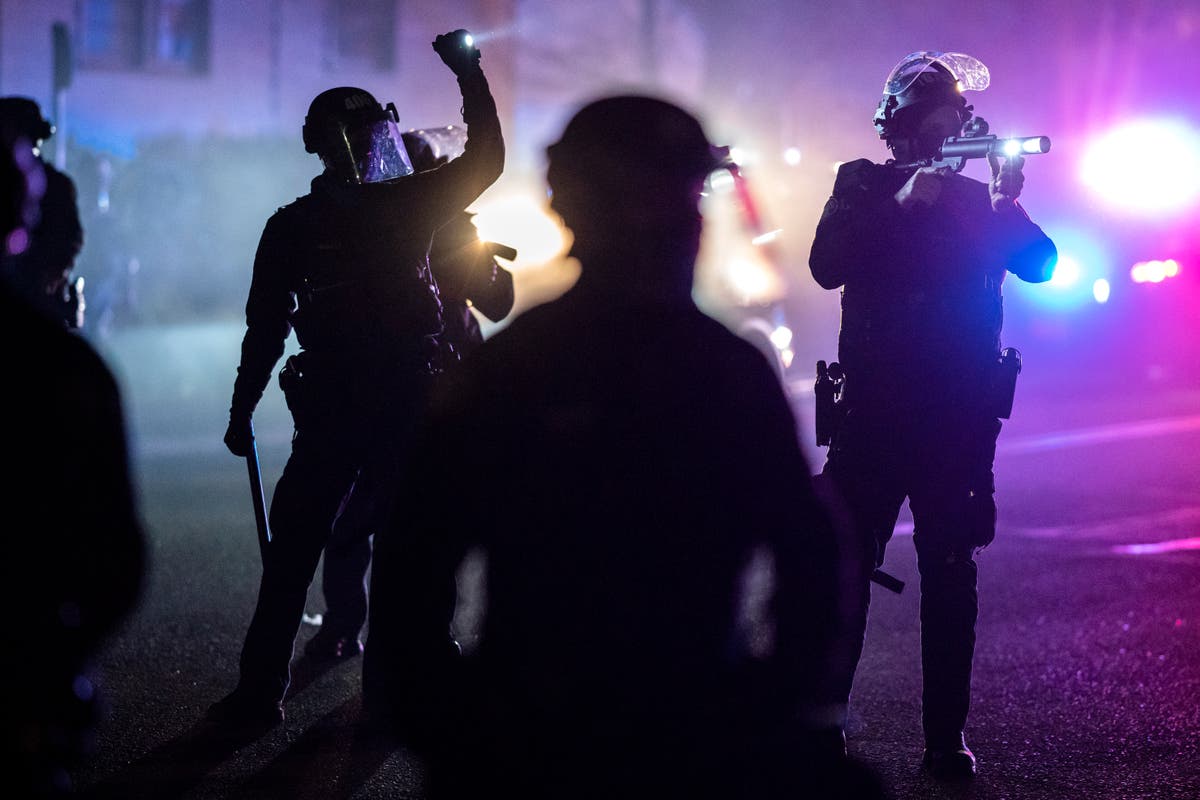 Brooklyn Center, Minnesota police officer Kimberley Potter thought she was firing a Taser when she shot and killed 20-year-old Daunte Wright on Sunday.
She followed protocol by saying "Taser, Taser, Taser" before firing, according to footage of the incident that also captured the moment she realized her mistake, saying: "Holy s**t".
The death of Mr Wright — who officers tried to arrest for a traffic violation — angered residents amid the ongoing trial of former officer Derek Chauvin for the killing of another black man, George Floyd, in the neighbouring city of Minneapolis.
It raises the question: could an officer really confuse a gun and a Taser?
The devices are built to be distinguishable from one another, and require a different set of precautions and protocol to avoid fatal accidents, according to Axon, the manufacturer of Tasers.
In a statement following the Brooklyn Centre shooting, Axon described it as a "very rare" incident, and in spite of the introduction of "numerous features and training recommendations".
Tasers are usually bright in colour to separate them from the solid black of a gun, and often feel different, with an alternative style of grip.
An LED control panel also lights up when the safety is taken off tasers, according to Axon, with the devices typically "contained in a holster that is different and separate from the officer's firearm."
In comparison, the three pistols issued by the Brooklyn Centre Police Department (BCPD), the Glock 17, 19 and 26, are far weightier than an Axon Taser gun, according to the New York Times.
A retired sergeant from the Los Angeles Police Department, Scott A. DeFoe, told the Times that "If you train enough, you should be able to tell."
Another witness of the body camera footage, Dr Shawn Williams, told CBSN Philly that he thought Ms Potter "actually did think she had her Taser in her hand,"
"You can tell by the way she's waving that thing around. You're talking about split second decision-making under stress," the St Cloud State University professor, who trained officers in the use of force, told the outlet.
Mr Gannon, before resigning on Tuesday as the BCPD chief, defended the force from any accusations of inadequate training for Tasers.
"We train with our handguns on our dominant side and our Taser on our weak side so if you're right-handed you carry your firearm on the right side and your carry your Taser on the left," Mr Gannon stated on Monday. "This is done purposefully and it's trained."
Despite the precautions and safety protocol for tasers, the Brooklyn Centre incident is not the first time an officer pulled the trigger of a gun instead of a Taser — although it is not common.
It includes the 2018 shooting of a person who was fighting an officer in Kansas, and the fatal shooting of a man in Oregon in 2015, in an incident involving a mistaken device, according to the Times.
And in 2001 to 2009, officers from the Los Angeles County Police Department reportedly fired a gun instead of a taser nine times, according to a report by Americans for Effective Law Enforcement, a nonprofit.
Ed Obayashi, an expert on police force and a California deputy sheriff, said to the Times that if incidents occurred, it often involved the carrying of two weapons by an officer.
Doing so, in theory, would increase the chances of an officer to pull out the wrong device from the wrong side of their body.
Source: Guns and Tasers: is it hard to confuse the two, and has it happened before?