Fixed Income
Ontario Teachers' Cuts Bond Bets After 21% Fixed-Income Gain
Ontario Teachers' Cuts Bond Bets After 21% Fixed-Income Gain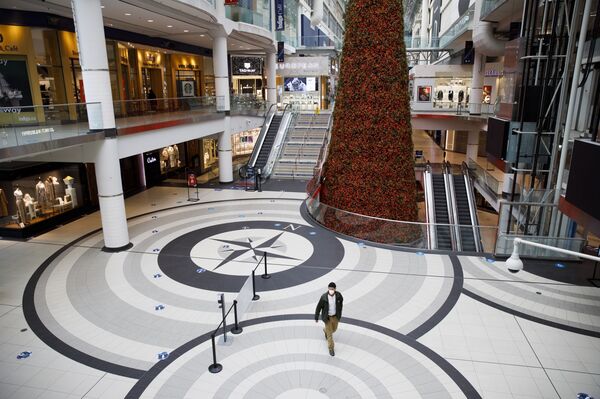 Ontario Teachers' Pension Plan has slashed its holdings of government bonds from developed countries after reaping large gains during last year's plunge in yields.
The pension fund, one of Canada's largest investment managers, eliminated exposure to sovereign debt with negative interest rates and reduced its holdings of the lower-yielding bonds. Teachers' generated more than C$10 billion ($7.9 billion) in investment income from the asset class in the first half of 2020, the fund said in reporting its 2020 results Tuesday.
Its fixed income portfolio gained 20.7%. Such gains won't be repeated any time soon, Ziad Hindo, chief investment officer of the C$221.2 billion ($175 billion) fund, said in a statement.
"With a persistent low interest rate environment expected in the coming years, fixed income will be a less efficient source of diversification and returns in the immediate future," Hindo said.
The money that's been pulled out of the fixed income market will be allotted broadly, Chief Executive Officer Jo Taylor said in an interview.
"We've been investing in real assets, which we see as a good alternative to fixed income. We're also building our credit book, and some of it will go into other private investing activities," Taylor said.
"We'll probably broaden out our investing activity in private equity, which has been a brilliant performer for us over many years and also some activities like the Teachers' innovation platform."
General, the pension fund earned 8.6% last year, trailing its benchmark by 2.1 percentage points, as gains in fixed income and equities were partially offset by significant losses on shopping malls and other real estate. Strategic allocations to gold and an equity hedge helped returns during a volatile year in which markets were roiled by the Covid-19 pandemic, the fund said.
"This was my first full year as CEO, and it is safe to say it did not go quite as I anticipated," Taylor said in the annual report. "That said, in trying circumstances we demonstrated financial resilience while delivering outstanding service for our members."
Source: Ontario Teachers' Cuts Bond Bets After 21% Fixed-Income Gain